GREETING / ABOUT
Greetings from the President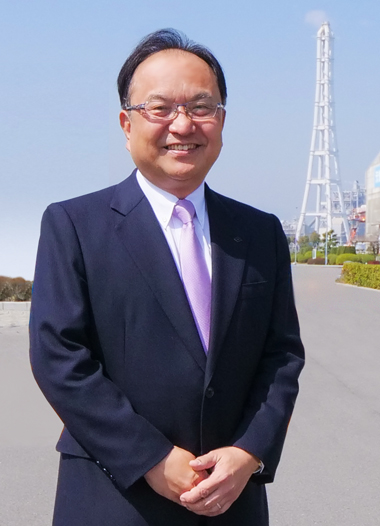 "Customer opinions" and "technology to provide to this" are our top priority.
The progress of the information society that we live in continues to move forward, whether we are aware of it or not. The quantity of data handled by each of us in our daily lives continues to grow. In this environment, various semiconductor devices are used to gather, process, transmit and store this massive amount of data.
We are a company that handles ion implanters necessary to create these semiconductor devices. Ions are driven into silicon crystals, which are materials used for semiconductors, to align its electrical properties.
Ion beams are created to control electric and magnetic fields, and implanted into silicon wafers. We incorporate ion beams as a tool to contribute toward the future of society through semiconductor manufacturing.
"Pioneering the Future with Ion Beams!" is our motto.
One factor especially important in our business is customer opinions and technology to provide to this. Matching customer requests (Needs) with technology in response (Seeds) to manufacturing a product that will satisfy customers, and contributing to semiconductor device manufacturing are vital.
Our goal is to contribute to enriching everyone's lives. That is why we will continue to challenge ourselves with new and advanced technological innovations.
Mitsukuni Tsukihara,
President and Representative Director